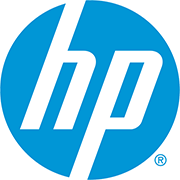 Operations Manager End Of Life
End of life is here for Operations Manager 7.5 & 8. It's time to upgrade to 9.
31 August 2012
All good things must come to an end, luckily we specialise in migrating to the new HP Operations manager (HPOM) platform from legacy versions.
The support for the licensing system for HP Operations Manager for Windows 7.5x & 8.0x will be no longer available from 1st september, 2012. This means that it's no longer possible to purchase upgrade licenses for the ageing platform, and it's time to upgrade to Operations Manager 9.
Codewhite is a HP Gold Partner and provides a comprehensive service to migrate to the newest available products - using our proven experience with HP Software, we have completed many migrations - from simple & straightforward to a new platform with new integrations. From project initiation, right through to day-to-day operations. CodeWhite has a rich skillset in integrating diverse systems - we offer our professional and knowledgeable experience in ensuring custom integrations with 3rd party products maintain their functionality with the new features of HPOM 9.
Contact us if you'd like to know what we can offer your organisation.